about the faerie shop
The Faerie Shop, once located in Hobart's historic Salamanca Place, now calls the Margate Train home. It is a much loved and iconic business that turned 21 in 2015.
At The Faerie Shop we have a simple and compelling desire that we aim to achieve each and every day in everything we do – to help people feel special!
Whether it be:
Delighting visitors of all ages to our Salamanca store
Helping children to explore their artistic creativity by creating magical delights at our Faerie and Pixie school activities
Engaging and stimulating a children's imaginations at our weekly storytelling
Helping to create extra special and long-lasting birthday celebration feelings and memories; or
Engaging in community special event and celebrations
The Faerie Shop and its very special staff have a commitment to bring the joy and magic of the faerie world to the young and young at heart.
"We believe in faeries!"

The catchcry 'We believe in Faeries!' is a reflection of our underlying ethos. Part of the success of the business rests with the fact that it is truly interactive and allows our customers to experience and share a feeling of delight when they visit us.

The Faerie Shop commenced as a party palace in 1994 and was the brainchild of Gai O'Shannessy.  Initially located in Macquarie Street, Hobart, the business later moved to the Salamanca Arts Centre as a retail store where it remained until losing its lease in 2020. The Faerie Shop re-opened in 2022 and now calls the Margate Train home.

The business was purchased by Gillie Anderson and Gary Hancl in 2004, with Gary, his daughter, Kelly and their team of magnificent faeries assuming the mantle since 2012.

The Faerie Shop was a finalist in the micro-business category of the Tasmanian Telstra Business Awards in 2011, and has been a category winner and runner-up for its participation in the Myer Hobart Christmas Pageant on multiple occasions.

More than faeries...

The Faerie Shop is a values-based and we aim to promote and role-model the following values in all we do:

Authenticity;
Integrity;
Child-centric;
Inclusion;
Respect for the natural world;
Contribution

These values are at the heart of our business and this culture, in turn, is the key ingredient for why The Faerie Shop has held a special place in the hearts and minds of thousands of children for over 21 years.

But don't simply believe what we say about ourselves.  The best endorsements come from the people we aim to help feel special – our customers: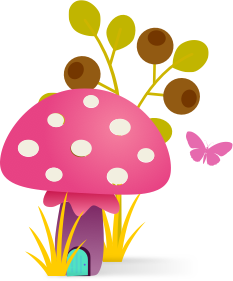 Thank you so much for hosting a great party for Esther. She and her friends had a fantastic time. We really appreciated all the extra time and effort you put in accommodating all the dietary needs. I would highly recommend for a special party.
Faerie Sugarsnap we love you so! Thank you so much for including Faerie Sarah in the tea party fun this morning. We love being a part of the faerie family and fun xxx
Finally arrived home from holidays and unwrapped the two fluffy-tailed birds that I purchased from your shop last Thursday morning. They look fantastic in my study! Thank you! It was also so very nice to meet you. You have set up a very magical shop for the kiddies to visit (and, of course, for the much older young-at-hearts, too!)
Some more happy faeries…
"I came to your shop with my daughter a few weeks ago while on holiday. Just wanted to say how impressed I was with your welcome and way with the children. You said you've been open for a lot of years (can't remember exactly how many) and I can't believe after all that time you are still so enthusiastic and warm to your customers. It obviously works because I ended up buying a few things not particularly because I wanted them but because I wanted to give you some custom!"  (Jenny Cameron, Singapore)
"Indigo was so excited to pick up her amazing prize today which was nearly bigger than her!! Thank you to the beautiful fairies in the shop who always make my girls feel so special!"  (Anna McPherson)
"Just adore this photo I snapped of my Leila getting sparkles on! The delight and happiness on her face says it all! Again, thanks so much for involving our children, they certainly felt very special and magical."   (Ange Headlam)
"What absolutely amazing photos. What a wonderful day. My little Syerrah is STILL talking about. The gorgeous faeries at the faerie shop have forever touched her heart. She'll have wonderfull memories of it as I do when I was little."   (Yasmin Smith)