Unbelievable, unforgettable parties
It is in our memories we find true magic.  The glow of magic, seen reflected in eyes bright with candlelight, in cheeks dusted with faerie stardust and heard in laughter twittering with awe, are memories which will last a lifetime. Celebrate in Faerieland

It is within a forest of unicorns, faeries, dragons and mermaids that Tea Parties with the faeries take place.

Beneath a hanging garden strung with garlands of faerie lights you can hear tiny teacups clinking as you nibble on a delicate faerie feast. Eyes will shine at the sight of a glimmering birthday cake and little hands will hold treasure gleaming with magic from the home of the faeries.

When it is time to go home feet will patter and voices will chatter about the magical prizes they get to take home from the faerie forest out to the bright light of Human Land once more.

What to expect

The Faerie Shop offers a magical Faerie Tea Party for children aged 4 and up.

The parties are are fully catered and hosted, which allows a magical celebration for the birthday child and a hassle-free and 'no-mess' party experience for the party family. Our parties run for an hour and a half and cater for a maximum of 10 children.

They include stories, sparkles, wishes, games (with prizes), a magical faerie feast that includes an exquisite birthday cake, rosy tea and tea cup biscuits.

Each child also receives a beautiful gift bag. Our parties come with a Faerie Shop branded invitation in PDF format ready to print at home.

We are able to cater for a range of allergies and encourage party families to discuss dietary requirements and restrictions in designing the perfect party experience.

Cost is $340 for 8 children, including the birthday child, and $15 for per child thereafter ($370 for a maximum of 10).

All of our party hosts are highly trained staff who have Working with Children certifications. Because of the high demand for our beautiful Faerie Tea Parties, a $50 deposit is required at the time of booking.

Book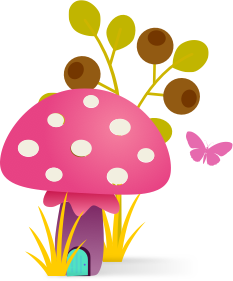 "Thank you so much for making Lucy's day perfect.
Great stories, great fun, and great food.
My little fairy was tickled pink with her tea party and so were her friends."
"Yesterday we had my daughter Milly's birthday party at the faerie shop and it was so fantastic. We were so impressed with the faeries and the awesome party they made for Mil. She has woken up today and is still talking about it! Thank you so much!